The police in Trelawny have launched a probe into the death of four-year-old Cloey Brown and the injuring of her father at their home in Freemans Hall, Ulster Spring on Monday.
The brother and another man are now in custody for shooting 4-year-old Cloey Brown and her father.
"How can someone be so cruel and heartless. how can someone shoot a 4-year-old baby girl. the world is changing and people are becoming more and more evil everyday, a resident in the community said."
"This man should be locked away for life and to be treated like an animal in prison. he shouldn't even be alive for doing such an wicked act, another resident said."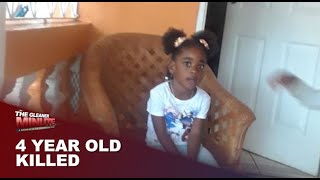 Police are still investigating and now questioning the victims.