Spice was shamed and embarrassed 6 years ago she said on Instagram after releasing her Hit single "So Mi Like It".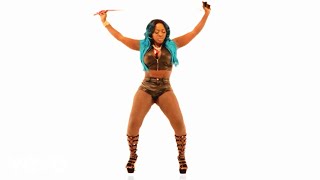 Spice explains how she was Broke and home with her kids writing music and if "So Mi Like It" didn't let the public know her she will stop be doing music.
Spice said: 92 Million real views ‼️ When I wrote this song 6 years ago I was broke AF. Home with my kids and told myself if this song doesn't Buss big I'm done with music. I drove to every party to get this track played myself.
I burned CDs with the little money I got and drove around to give them out. I promoted this with all I got. Big up EVERY SELECTOR. Too much to tag.
I took to the streets and never looked back. God is always right on time 🙏🏾. The moral of the story is sometimes you will definitely feel like giving up but DON'T #somilikeit.
( I wanted to take out "Skin out mi pum pum line so bad") I was shamed and embarrassed when I said it at first 😂😂😂 But that f%*king line made me Rich so I will be skinning out my pum pum right through bye.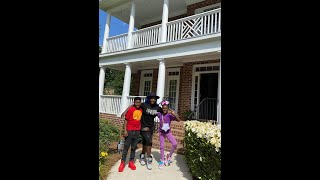 Spice's industrious yet bubbly personality has seen her taking on numerous business ventures, with each showcasing just a bit of her biting personality.
Those ventures have included her Spicey Couture clothing stores in Jamaica. She also landed a role on the hit reality show Love and Hip Hop: Atlanta, becoming one of the most interesting personalities on the show.
That move was followed up by her makeup and hairline Faces & Laces, along with her Graci Noir clothing line that was recently launched. She no enjoys much of her time in Atlanta in a home she recently purchased.
Congratulations Spice! from https://jamaicamediaonline.com/