Popular dancehall artiste Konshens and his former wife Latoya are no longer together after three years of marriage.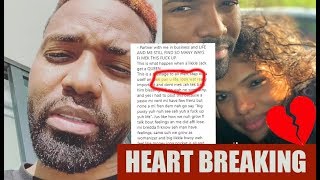 News circulated multiple times on social media that they are not together but now his former wife finally confirms the split.
A random person on Instagram asked her the big question if she is single, she respond saying "yes, 8 months and counting, funny how y'all went to your fingers," she said.
The artiste made a post on Instagram one year ago venting about how much he loved her and how she stopped him from committing suicide after his brother passed away.
Divorce papers are signed and the marriage is now over after 3 years.